san francisco
Julian Lennon picked Shine as his artist of the week on Below Zero (San Francisco)
The radio show Below Zero had this wonderful idea to invite us to play in San Francisco. Believe me, we didn't hesitate long ! :) We had a blast there. The day after our concert at the Red Devil Lounge, we hanged around the city in the famous Haight Ashbury district. Ashbury, of course, we had to go there don't you think ? We stopped at Alamo Square and took out our instruments….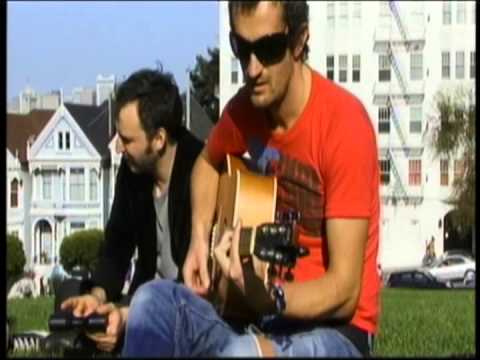 SHINE performing "Mind Dance" acoustic in Alamo Square, San Francisco, California
P.S : Many thanks to Mason Rothert, Stephen Sinikus Wilson, Brian Peek, Sarika Dagar, Mixman Shawn, Red Broad, Holly Wilson Rothert & everybody @ Below Zero.
More than 3 years after its release, our album The Common Station is Number 1 again in the TOP Albums of Soma FM (Lush channel). We're really proud. Thanks to all the listeners of this great station ! To be continued… :)